Gadgets
Science & Technology
Trending
This Google Magenta project lets you create your own virtual music room with Lo-Fi beats
The Lo-Fi Player is powered by machine learning and it lets you customise all the beats by tapping on different objects in the room.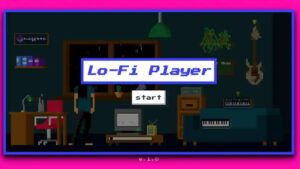 Washington, September 06, 2020: There's a new Google Magenta project that lets you create your own virtual music room powered by machine learning with lo-fi hip-hop tracks. It's called the "Lo-Fi Player" and it was created by Vibert Thio, a Google Magenta intern with the help of researcher Douglas Eck.
The Lo-Fi Player has a room setup designed already featuring a cat obviously, and with a person staring out the window watching the rain. You can follow this link to start using the Lo-Fi Player. You can tap on the different items placed around the room to customise your Lo-Fi beats. For example, tapping on the guitar lets you adjust the volume and tone, and turn on/off bass.
Then there's a keyboard and a synthesiser that lets you play around with the chords, and select the instrument you want. If you want to change the scene of the room, just tap on the cat. You can even get a dog in the picture. You can restart your virtual music room by tapping on the green lamp on top.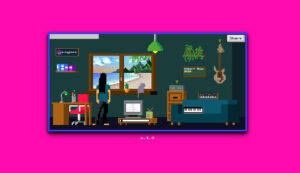 "We want to show that something as simple as applying MusicVAE to short melodies can produce pleasing results when done in a creative, fun context. We also tried to design the experience to demonstrate that making new music doesn't necessarily require expertise," Thio and Eck said in a blog post.
What's more? The Lo-Fi Player can be accessed on YouTube as well. You can play around with the virtual room here too but for that you'll have to type commands in the live chat box. This Google Magenta project is open to developers as well and the source code is available on GitHub.