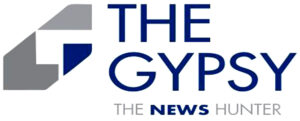 The Gypsy is a registered newspaper with the Registrar of Newspapers for India (RNI) since 1991, registered under RNI No, 52423/91.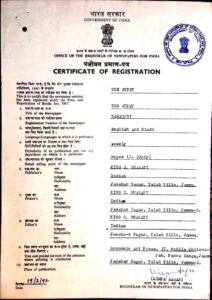 The Gypsy was established as a bi-lingual (Hindi and English News Weekly) tabloid size by veteran journalist King C Bharati under the direct supervision of his illustrious father Sh. RK Bharati, who also was a top journalist and a renowned educationist, satirist, cartoonist, linguist, translator and a naturopath of the state.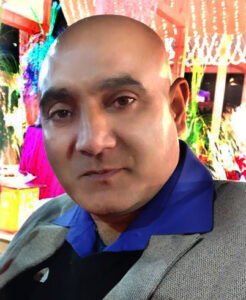 The Gypsy was then converted into an online news portal by King C Bharati and his super talented 14 year old son Ishu Bharati Pandit, who is a student, a renowned child actor and web designer.
This website is designed completely by Ishu Bharati Pandit on his own learning the basics from the internet and taking help from his father King C Bharati here and there.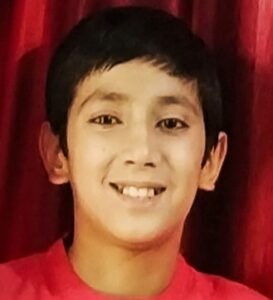 The Gypsy is a non-profit organization committed to serve the people by highlighting their issues and disseminating the right, valuable and useful information that is actually required by the readers besides taking up their issues directly with the government.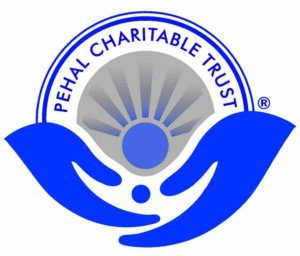 The Gypsy has many offices across the nation and is now part of the registered NGO "Pehal Charitable Trust" (PCT) ® with its headquarters at Jammu and registered office at Porbandar, Gujarat besides offices in New Delhi and Mumbai.
The Gypsy has a mission of disseminating true and authentic news, views and analysis through written and audio visual mediums for the general public and is free of cost.
The Gypsy sustains itself through the donations received from the philanthropic general public, friends and well-wishers and is a non-profit organization sharing 90% of its profit with "Pehal Charitable Trust ®" and retaining only 10% to keep the site running.
Readers are requested to please help this noble cause, as it is the major donor to "Pehal Charitable Trust ®" and serve the nation through your donations which can be deposited with a single click on our donor button where you can donate anything from Re 1/- onward depending upon your financial situation.
The Gypsy is a truly nationalistic initiative and supports all those who stand for the nation and for whom nation comes first.
The Gypsy is run under the direct supervision of veteran journalist King C Bharati (Editor-in-Chief) a well known editor of India.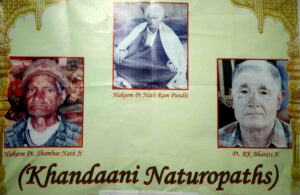 King Chiranjivi Pandit popularly known as King C Bharati (Journalist, Actor, Naturopath & Social Activist) is a true reflection of his legendry father Late Sh RK Bharati (Ram Krishan Pandit) who was a well-known journalist, writer, translator, cartoonist, linguist, educationist and a social reformer.
Like his father King C Bharati is also a multitalented personality who is known equally among Kashmiri Pandits and other communities for his various talents and social work.
Born on April 10, 1970 in a remote village Kakran, (abode of Mata Katyayani) district Kulgam, Kashmir, Jammu and Kashmir Union Territory (India). He started his literary activities early in life by participating in children's programme of All India Radio, Srinagar at the age of Ten, travelling more than 80 kms from his village to pursue his passion, while his career in journalism started at the age of 13 when he started writing for The Srinagar Times in Children's' column and has never looked back since then.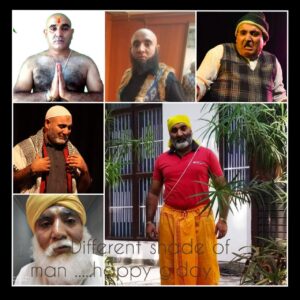 At present King C Bharati (5′: 6″) is a well-known Journalist, Writer, Editor, Actor, Social Activist, a Qualified Naturopath and Acupressure Therapist.
King C Bharati has a Bachelor's degree in English Literature, a Master's degree in Tourism Management, Degree in Journalism (3rd position), Degree in Yoga and Naturopathy, Diploma in TV Engineering, and 'B' certificate in NCC.
King C Bharati has been writing for various local, national and international newspapers and news agencies prominent among them being The Srinagar Times, Aftab, Daily Excelsior, Hind Samachaar, The Pioneer, The Organiser, Panchajanya, Archspan.com and Agriwatch .com and has been the brain behind many successful publications which include The Gypsy, Jammu Jottings, The Shadow, Education Flash, Delhi Vision etc.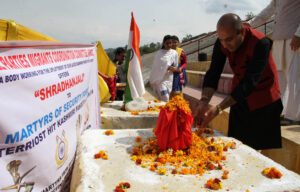 A hardcore nationalist King C Bharati started his social activism at an early age and held various posts which include Chairman Hindu-Sikh Vidyarthi Sangh, Vice President ABVP (Jammu University), National Spokesperson All Parties Migrants Coordination Committee (APMCC) where he has been associated with many historic movements of Kashmiri Pandits including Shardha Peeth reopening struggle, Temple Bill movement, PM Package Employees struggle, Ganbal Yatra, Kounsar Naag Yatra, Re-opening of scores of ancient temples in Kashmir Valley etc and has the privilege of meeting and discussing Kashmiri Pandit issues with the Prime Minister of India Sh Narendera Modi ji.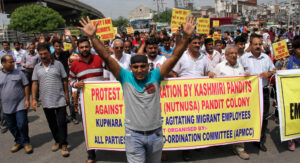 .
King C Bharati is associated with a number of social organizations and has also floated Pehal Charitable Trust ®, Citizens For Peace And Harmony and RK Bharati Foundation, NIrbhik etc through which he helps the under privileged and destitute people in Porbandar and Dwarka districts of Gujarat besides in J&K and other states.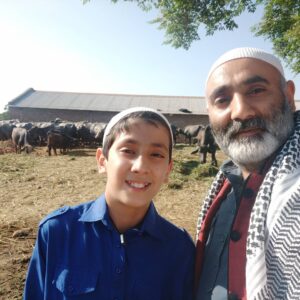 King C Bharati is a well-known Film, TV and Theatre artist and is associated with renowned theatre group Vomedh Rangmanch.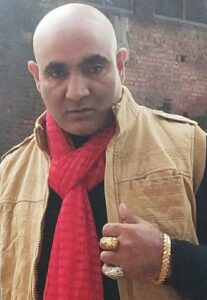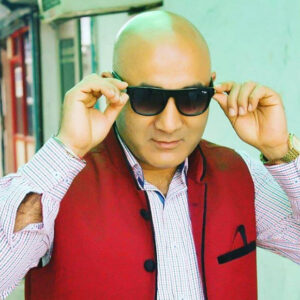 King C Bharati is also a government certified Naturopath & has been running a Naturopathic Fat Loss Clinic to carry forward the ancestral tradition of his forefathers and has a huge contribution towards the Kashmiri Pandit community in particular and nation in general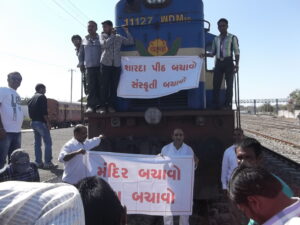 King C Bharati's grandfather Pt Nath Ram Pandit was a renowned naturopath, his adoptive father and uncle Hakeem Shamboo Nath in-spite of being a deaf and dumb was a renowned Unani & Ayurvedic medicine expert and had unique skills to cure abscesses through a special medicine he manufactured at home.
King C Bharati also spelled as King C Bharti is an active social activist associated with many organizations in different capacities besides being a senior journalist, a practicing government certified Naturopathic Fat Loss Expert.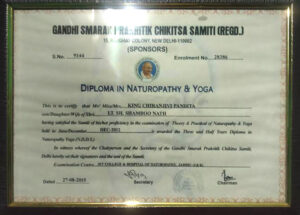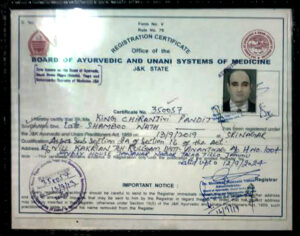 King C Bharati, whose actual name is King Chiranjivi Pandit is popularly known as King C Bharati or King Ji has done Masters Degree in Tourism Management, PG in Journalism, Diploma in Naturopathy and Yoga, Diploma in TV Engineering, B-Certificate in NCC and Bachelors Degree in English Literature.
King C Bharati is running his own Naturopathic Fatloss Clinic in Jammu as well as online under the name "King's Body Concepts" (KBC) and offering training course online through King's Institute of Naturopathy and Yoga (KINY).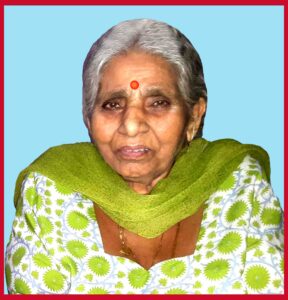 King C Bharati was born to Smt Uma Bharati and Sh. RK Bharati (Ram Krishan Pandit) and later adopted by his uncle Hakeem Shamboo Nath Pandit. His grandmother Raj Reni was a pious lady who was held in high esteem by the surrounding villagers due to her philanthropic nature.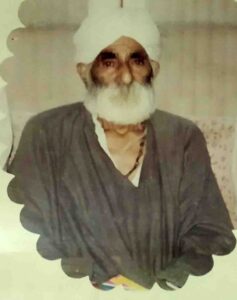 King C Bharati's maternal grandfather Raja Koul, working in Indian Post Office, was also a renowned social figure of Kulgam held high esteem, while his brother Pt Arjan Nath popularly known as "Bhai Lal" who also worked in Post Office but was a renowned spiritual personality of Kashmir. He had treated numerous people of grave diseases through his supernatural powers and later his nephew Pt Niranjan Nath Koul adopted his spirituality and continued the tradition till 2019 when he attained nirvana.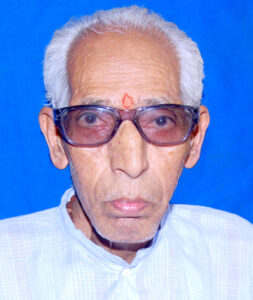 King C Bharati is married to Sahshi Kumari and has two children Isha Bharati Pandit (A Scholar in English Literature) and Ishu Bharati Pandit (Student/Actor/Web Designer) while his younger brother Raja George Jeevan left this world very early while serving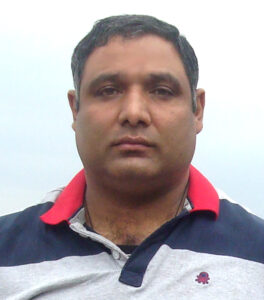 as AAO at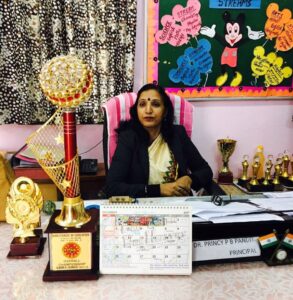 Comptroller of Defence Accounts. His sister Dr. Princy Priya Bharati Pandit (Koul) is married to Dr. Dileep Koul and is working as a principal in a Higher Secondary School of Delhi Government.
His NGO "Pehal Charitable Trust ®" is doing a yeoman's job particularly in Porbandar, Gujarat where it is supervised by its fire brand Gujarat president Palu Bhen Gadvi popularly known as Parul Gadvi.
"Pehal Charitable Trust ®" has helped thousands of deprived people particularly women and down trodden section of the society who were either subjugated by the affluent class and muscle men or their husbands and in-laws. "Pehal Charitable Trust ®" run a number of centers in Porbandar and Dwarka area which include Sewing Training Centre, Computer Training Centre, Beauty Parlour Training Centre, Yoga Center, Marshal Art Training Centre for young girls, Singing Center and a Legal Aid Center free of cost to help the poor and down trodden section of the society.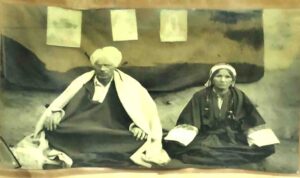 Since the whole family has been in social service and has accumulated no property except an old house in Jammu, the tradition of serving the people with free and fair way is still continuing.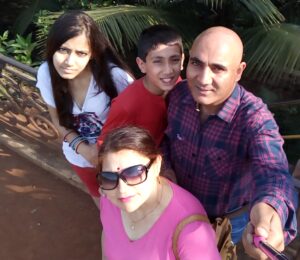 You are again requested to contribute your bit by clicking the donate button above or below to pay directly through online mode and help The Gypsy survive and "Pehal Charitable Trust ®" to keep doing its good public welfare work smoothly.

Registered Office: 1004-Gypsy House, Jawahar Nagar, Talab Tillo, Jammu – 180002

E-Mail: [email protected], [email protected], [email protected], [email protected],[email protected], [email protected], [email protected] 

 Jai Hind, Jai Bharat. Vande Matram