Jammu, September 09, 2021: Aryans College of Law, Rajpura, Near Chandigarh organized a webinar on "An outline introduction to Sarfaesi Act, 2002". Ms. Bhagyashri Setia, Advocate, Punjab & Haryana High Court, Chandigarh interacted with the students of LL.B & BA-LL.B. Dr. Anshu Kataria, Chairman, Aryans Group of Colleges presided over the event.
Setia while interacting with students said that the Securitization and Reconstruction of Financial Assets and Enforcement of Securities Interest Act, 2002, also known as the SARFAESI Act. It allows banks and other financial institution to auction residential or commercial properties to recover loans. The first asset reconstruction company (ARC) of India, ARCIL, was set up under this act, added Setia.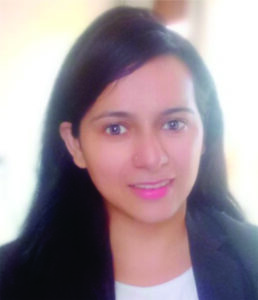 She further said that under this act secured creditors  have much right for enforcement of security interest under section 13 of this act. If borrower of financial assistance makes any default in repayment of loan or any instalment and his account is classified as non performing Asset by secured creditor, then secured creditor may require before expiry of period of 60 days to discharge their liability or pay off their debt by written notice, explained Setia.
While answering the questions she said that the Act grants the powers of seizure to banks. Under these provisions, the banks may issue notices in writing to the defaulting borrower insisting the discharge of its liabilities within 60 days. The provisions of this Act apply to outstanding loans (above Rs. 1 lakh), which are classified as Non-Performing Assets (NPA),  she said.