Omkar Dattatray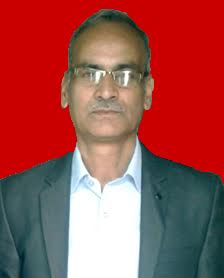 The opposition alliance has since being cobbled and forged to fight the hegemony and political exploitation of the voters in 2024 general polls .But the million dollar is whether the newly formed and well thought out and named I.N.D.I.A can take on the mighty BJP in the Lok Sabha elections of 2024 which are only less than a year now.?However this moot question cannot be answered in definite terms as it is premature to say anything unequivocal and categorical about this question .Even poll experts cannot answer this question at this time .In politics there can be strange bed fellows and anything can happen in the murkier field of politics and opposite poles meet and agreed to unite and defeat NDA .However it is not that easy and it is easier said than done and therefore it is premature to say definite about the fight of I.N.D.I.A with DNA so far its outcome is concerned .But one thing is clear that the ideologically opposite and politically diverse outfits had at least joined hands together under the nomenclature of I.N.D.A to defeat the saffron headed NDA in 2024 elections .
However it needs much hard work and strenuous efforts by the opposition alliance to show the NDA door .It is also very difficult to keep the flock together as the different political parties have their own ambitions and also have divergent ideologies .Because of this fact it is difficult to keep the opposition front united .Even before the Mumbai conclave of the opposition parties that is I.N.D.I.A ,the chinks and fissures have surfaced as there are differences between the congress and AAP so far as seat sharing is concerned.AAP has said that to be or not be in the opposition alliance will be discussed in the Mumbai conclave of I.N.D.I.A .It is not an ordinary issue but it points to the division in the opposition alliance and when the parties in the alliance are at loggerheads with each other, then how can it fight the NDA in 2024 general elections .Therefore there is urgent need for the opposition to sink their differences and also sacrifice some seats if they want to give a big fight to NDA and ultimately defeat it in 2024 Lok Sabha elections .
But it is very unfortunate for the opposition unity that AAP and congress in the opposition camp are working against the unity move as AAP has made it clear that its remaining in I.N.D.I .A will be decided in the next meeting of the alliance .It is in the fitness of things to mention a recent India TV –CNX Survey showed the ruling NDA could get 318 and INDIA 175 seats if elections are held today .However ,the opposition bloc INDIA is definitely hoping for a much better outcome than this .The internal teething problems apart ,I.N.D.I.A is in throws of internal struggle of supremacy .It looks as if this struggle is looking to amass bringing down the purpose of unity .Whether Modi will maintain his magic is for discussion for another day .I.N.D.I.A itself is not sufficient to defeat Modi .He has established authoritative control in more than 65% to 70% of the constituencies .In all these seats Modi can win 60% to 70 % strike rate .When Modi is able to establish such a massive presence the opposition of any combination or power will only be a mute spectator .
So opposition defeating NDA seems only mirage .BJP coming back to power looks more reality .With opposition uniting under INDIA and BJP facing fresh challenges in political alliances ,2024 is set to be a high –stakes battle for Modi and NDA .Narendra Modi led BJP has dominated almost every political discourse in the country ever since it came to power in 2014.Setting and controlling narratives ,the party has left the opposition parties completely outfoxed in public debates .But this status quo looks threatened now .From Rahul's Bharat Jodo Yatra to formation of the Indian National Developmental Inclusive Alliance (INDIA) ,several political developments seem to have pushed towards a serious re –thinking in the party that until recently was confidant of ruling he country for next 50 years .The recent ''Show of strength'' by 38 political parties under the banner of NDA ,which was almost redundant after BJP won a brute majority in the last two general elections ,is being seen as a show of nervousness .

The congress president Mallikarjun Kharge was quick to recall how Modi told parliament in a self-congratulatory way that he alone was weighing heavily on all opposition parties. ''The opposition alliance will need to present a credible alternative to put up a strong fight against the hugely popular BJP leader .India's popular but polarizing prime minister ,Narendra Modi ,has a fondness for abbreviations that create buzz around his government schemes and dress down his rivals .Recently Modi's political opponents did exactly the same .They announced a new alliance –called INDIA –to unseat Modi and defeat his ruling party's electoral juggernaut .
The acronym which stands for Indian National Developmental Inclusive Alliance ,comprises India's previously fractured opposition parties that are aiming to keep the Modi government's increasingly powerful away at bay .At stake ,the alliance says ,in the future of India's multi-party democracy and secular foundations that critics say have seen assaults from Modi's Hindu nationalist BJP .The opposition alliance is playing on its acronym ,saying it will be Modi's versus country in 2024.Modi will seek reelection to a third consecutive term in a national vote next year at a time when India's global diplomatic reach is rising .However his rule at home ,has coincided with a struggling economy ,rising unemployment ,attacks by Hindu nationalists against countries minorities ,particularly Muslims ,and a shrinking space for dissent and free media .
The 26 –party alliance is likely to attack Modi's BJP on exactly these issues-plus a host of other domestic problems ,including a deadly ethnic conflict in the northeastern state of Manipur .But analysts say its efforts to oust Modi will be a herculean task .He is by far India's most popular leader ,and his party directly controls 10 of 28 states ,is in coalition in four other states and has more than 55% of parliament's lower house seats .The opposition must pitch this alliance as an alliance for the ordinary people and not just a front against Modi and his party .They must offer a realistic policy narrative and vision for the country that will resonate with the voters .The INDIA alliance ,led by the Indian National Congress party that once dominated the country's politics ,includes powerful regional parties that are direct rivals to each other in some states .
The parties are also beset with ideological differences and personality clashes ,and seem undecided on whether to cede space to other groups in regions where they hold sway .But what binds them together on a national front are their concerns that Modi 's BJP has tightened its grip across India's democratic institutions and the parliament ,where it has passed crucial bills in the past such as farm bills which they have to later cancelled .Modi's party has dismissed the alliance as a grouping of self serving ,corrupt ,dynastic parties .On the same day the INDIA grouping was announced ,BJP held a convention of its allies along with 37 other parties .Whatever it is INDIA will give a tough fight to NDA in 2024 general elections .If nothing the INDIA grouping has given sleepless nights to Modi and Co. In politics and love anything and everything is possible and if seen from this prism it cannot be overlooked that INDIA will be in a position to give a strong fight to NDA and it may also be successful to unseat Modi in 2024 elections .Till then we have to wait and watch the political developments and which way will the wind blow .But it is very difficult to oust Modi from power in 2024 general elections.
(The author is a columnist, social and KP activist)