Citizen Reporting
Feature Stories
Human Rights
J&K UT
Jammu
Kashmir
News
Terrorism JKL
Trending
YAIKS holds Community Meet; seeks exemption for Valley Posted employees from join duties in Valley
R. K. Bhat in his address strongly supported the demands of the employees working in Kashmir Valley on security grounds and demanded that they should be allowed to work from home till situation improves to avoid any major catastrophe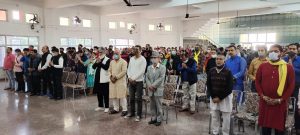 Jammu, November 14, 2021: Kashmiri Pandits today urged the Government not to coerce the package employees as well as other employees belonging to minority community to join their duties in Kashmir valley in view of the prevailing security situation and following the selective killings there.
The demand was made at a community meet organised by Youth All India Kashmiri Samaj (YAIKS) here in which leaders of various KP organizations, intellectuals and prominent citizens participated.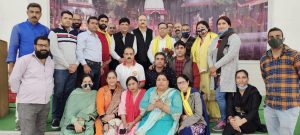 The meeting discussed the prevailing situation of Kashmir valley viz-a-viz the safety and security of Valley posted migrant employees. The meeting was presided over by the president of YAIKS R K Bhat. Among others who addressed it included Ashok Sidha – president Martand Sabha, Virender Raina – president, Panun Kashmir, M K Yogi, NC Minority Cell president, Ashok Ji Dhar, president TRT Muthi, Kuldeep Pandita – president Thinkers Front, M K Bangroo, senior journalist, Sanjay Ganjoo, Manoj Handoo – vice presidents, Sanjeev Koul – general secretary, Sanjay Raina, Arvind Wali, Vishal Dhar, Kamal Tak, Naresh Kumar, Virander Kotwal, Shakuntala Bhat, Sonu Bhat, Jimmy Bazaz and Archana Sharma.
The KP leaders resolved to support the genuine concerns of Valley posted migrant employees and collectively appeal was made to the UT administration not to pressurize them to resume their respective duties at least for next three months or till the situation is restored to normalcy.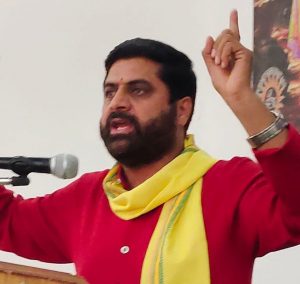 R K Bhat in his address strongly supported the demands of the employees working in Kashmir Valley on security grounds and demanded that they should be allowed to work from home till situation improves to avoid any major catastrophe. He further urged the authorities of UT to realize the compulsions and plight of these employees which is very grim and sad as they have to perform their duties under stress, strain and threat to their lives, so they are soft targets of mayhem by the enemies of humanity. Hence they should not be forced to join their duties in Kashmir, he added.

He demanded separate and independent accommodation for the migrant employees in Kashmir on the pattern of Shekhpura quarters with basic amenities within the complex including Kendriya Vidyalayas, State run Government schools with migrant teachers. There is enough scope to construct more flats at Vessu in Kulgam and Shekhpora Budgam as land is already available there. The employees in rented accommodations should be shifted to safer places.