Srinagar, October 08, 2021: Jammu and Kashmir's Lieutenant Governor Manoj Sinha Thursday said that the administration led by him and the security forces will soon avenge the civilian killings taking place in Srinagar and that the "killers won't be spared."
Talking to a selected group of reporters at Rajbhawan here, the LG said: "I express my heartfelt condolence to the bereaved families who lost their dear ones in the militant attacks. Even women too aren't being spared," he said as per news agency—Kashmir News Observer (KNO). " I have taken  the review of the security situation. We have formulated a strategy to safeguard every citizen of J&K."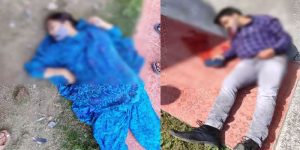 He said that the administration led by him and the security forces will soon avenge the civilian killings that took place in Srinagar or elsewhere. "We will not spare the killers. They will be made accountable for the tears shed by the relatives of innocents killed by them," he said.
He said some elements sitting here and across the LoC aren't happy with the development and peace in Kashmir. "In past three to four months, there has been a huge tourist influx. In July this year, 10.5 lakh tourists visited J&K, in August the figure went up to 11.28 lakh and in September this year, we had 12.25 lakh tourist arrivals in J&K," he said, adding that there are elements who want to sabotage this pace.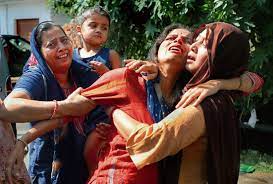 The LG, however, said that he has directed the security forces including police, army and the paramilitary CRPF to maintain extra level of alertness to foil all bids aimed at killing innocent civilians. "A strategy has been formulated during a review meeting that security forces will ensure protection of lives of every citizen and prevent attacks on soft targets," he said.

The LG said urged people of Kashmir to keep intact the age-old communal fabric and to further strengthen the bond between all communities—(KNO)