Jammu, June 27, 2021: A webinar for Awareness on black fungus Symptoms, Precautions & Treatment held at Aryans Group of Colleges, Rajpura Near Chandigarh. Dr. Deepika Sharma, DST Woman Scientist, Institute of Microbial Technology (IMTECH), Chandigarh interacted with the Aryans students of Nursing, Pharmacy, Law, Engineering, Management, B. Ed and Agriculture. Dr. Anshu Kataria, Chairman, Aryans Group presided over the event.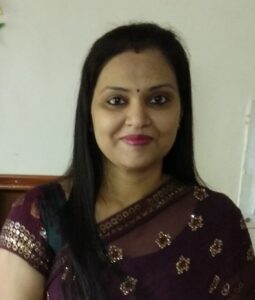 Dr. Sharma while interacting with students said that black fungus disease is caused by exposure to mucor mould commonly found in soil, plants, manure, and decaying fruits and vegetables. It affects sinuses, brain and lungs and can be life-threatening in diabetic or severely immunocompromised individuals, such as cancer or HIV patients, said Sharma.
She further said that the symptoms include pain and redness around eyes and nose, fever, headache, coughing, shortness of breath, bloody vomits, and altered mental status. Vulnerable groups include people who have health problems or take medicines that lower the body's ability to fight germs and sickness, she added.
While answering students questions she said that infection needs to be treated with prescribed antifungal medicine. In some cases, it can require surgery. It has mortality rate of 50% & is critical to Covid-19 patients. We should use masks, wear shoes, long-sleeved shirts and gloves while gardening. Maintain personal hygiene, she stressed.