Kishtwar, July 29, 2022: Paddar Welfare Front, Chief Patron Ram Singh Chauhan, President Mohinder Singh Rana &  Ab. Majid  Bichoo, a social  activist, in a joint  press release issued here, have expressed  great  shock & resentment over cutting of a  majestic  CHINAR Tree, on  state land  near Air base in Gulab  Garh , Sub-Division Paddar, under the nose of SDM, SDPO Paddar, by  some  anti –social elements thereby committing a cognizable offence under the laws referred to above but strangely no  FIR has been registered despite lapse of 34 days.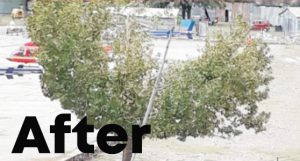 The CHINAR Tree which give a majestic look to the  fascination of lakhs of Yatris  of Mata  Machail ,has been cut  mercilessly to the resentment & displeasure of one & all in the area, the release said and  urged upon administration to swing into action & lodge  a FIR to bring culprits to books.
The Chinar Tree, with its Botanical name as PLATANUS ORIENTALIS, is majestic in style, with a life span of over 300 to 700 years , is glory & fame of  heaven on earth – Kashmir since  time immemorial  and that is why the government under section  37 of  J&K land  Revenue Act and vide section  13  of J&K preservation of specified trees Act, has  banned its cutting of any sort, unless permitted by the government  in a very special  case.