Omkar Dattatray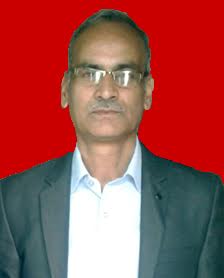 Indian prime minister Narendra Modi is planning to visit Greece in the next week that is from 25th of August after visiting and participating in BRIC meet in south Africa .Modi's visit to Greece is the maiden visit of the PM and is also a visit after 40 years by any Indian PM as the then prime minister Late Indira Gandhi had visited Greece in 1985.Now Modi will be embarking on the tour of Greece to further and strengthen the ties between India and Greece .It is worthwhile to mention here that these two countries share somewhat common culture as there are many similarities between the two cultures and India should built on this and make serious and concerted efforts to cement and further the bilateral ties between the two countries .
In fact Modi as the PM of India will do much in this direction and will strengthen the cultural ,economic ,defense ties and there is no exaggeration about this happening .Thus PM Modi is set to visit Greece next week ,India's ministry of External Affairs has announced .As already mentioned Indian Prime minister is set to visit Greece for the first time in 40 years .Modi will travel to Greece on 25th of August right after his visit to South Africa for the BRICS Summit .It is pertinent to mention that India and Greece enjoy civilizational ties ,which have strengthened in recent years through cooperation in areas like maritime transport ,defense ,trade and investment and people to people ties.PM Modi will hold talks with Prime minister Mitsotakis to discuss ways to further deepen the relationships .Modi is also expected to meet business leaders and the Indian diaspora in Greece .His visit is the first by an Indian prime minister since Indira Gandhi's in 1983 .In 2021 ,India's top diplomat S.Jaishankar visited the country , it was the first by an Indian foreign minister in 18 years .
According to media reports ,the two countries are planning to increase their ties to the level of a comprehensive strategic partnership during modi's visit .Talks are also likely to feature the possibility of a migration agreement to improve the flow of workers .Greece has long been friendly to India .India conducted nuclear tests in 1998 ,and Greece's defense minister visited India later that year ,becoming the first defense minister of a NATO country to do so .Greece has also supported India's bid for a Permanent seat on the UN security council and its attempts to enter the Nuclear Suppliers Group .It has also joined India-led groupings such as the international solar Alliance .It has also refrained from taking positions on India's internal politics ,including issues such as Kashmir and CAA.
The two countries held a bilateral defense exercise in the Aegean sea in July.PM Modi visited Johannesburg ,South Africa from 22-24 August 2023 to attend the 15th BRICS summit at the invitation of H.E Mr.Matamela Cyril Ramaphasa president of the Republic of South Africa .Following his visit to south Africa ,prime minister will pay an official visit to Greece on 25th of August 2023 at the invitation of H.E Mr.Kyriakas Mitsotakis ,prime minister of Greece .This will be the first visit by an Indian prime minister to Greece in 40 years.PM Modi has left for four-day visit to South Africa ,Greece.PM Modi said that BRICS has been actively engaged in fostering a robust collaboration agenda across diverse sectors and serves as a platform to deliberate upon issues of significance for the entire global South.PM Modi embarked on a four –day visit to South Africa and Greece .

From South Africa ,the PM will travel to Athens ,Greece on Friday at the invitation of the PM of Greece .Modi said,' 'This will be my first visit to this ancient land .I have the honor to be the first Indian PM to visit Greece after 40 years .Modi further said, ''Contacts between our two civilizations stretch over two millennia .In modern times ,our ties have been strengthened by shared values of democracy ,the rule of law and pluralism .Cooperation in diverse sectors such as trade and investment ,defense ,and cultural and people to people contacts have been bringing two countries closer .''Modi said,' 'I look forward to my visit to Greece opening a new chapter in our multifaceted relationships .''
In fact the relations between India and Greece will reach to new heights by the visit of PM Modi and there are no two views about it .Thus the bilateral ties between the two countries which have civilizational commonalities and similarities will grow to further heights and under the vision of Modi the relationships between the two countries will see an upwards trend .The two countries will see cooperation in various sectors like defense ,culture ,economic ,investment ,trade and host of sectors and subjects including people to people relations and ties .
The two countries need to build the superstructure of relationships on the similarities and commonalities of their culture and go ahead with furthering these ties in coming years .There is need for the two countries to further strengthen and cement the bilateral ties so that the two countries will gain a lot not only in cultural wellbeing but will see development in the economic and defense sectors .Modi will definitely show the path to the two countries so that both attain high pinnacles of growth ,development and prosperity .It is needed that the two countries will further strengthen the cultural ties in order to show and exhibit that the two countries have a shared and common culture .Modi deserves all praise for undertaking the tour of its old friend Greece and for working to further cement and strengthen their bilateral relationships and ties.
(The author is a columnist, social and KP activist)