Jammu, February 12, 2021: Social Activist Balvinder Singh urged upon the UT Administration  to kindly make it mandatory for restaurants and meat shops to prominently display whether the meat they are  selling or serving is halal or jhatka. Singh said that consuming Halal meat is forbiden in one religion as it is against their religion and similarly consuming Jhatka is forbiden in another religion and as it is a very sensitive and delicate issue so the consumer must knbow about the kind of meat being sold in the meat Shops and served in  restaurants, so that they can make informed Choice.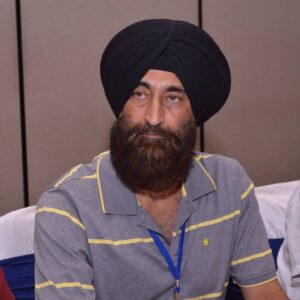 Balvinder states that more than 80% of the restaurants, including some foreign brands,  in the UT serves meat but most of them have not displayed whether they serve halal or Jhatka. So mr Singh urges the UT Administration that directions be given to restaurants and meat shops that it should be written mandatorily about the meat being sold and served by them "that halal or Jhatka meat is available here". Most consumers usually do not bother to find out at a restaurant whether the meat is halal or Jhatka but the invocation of religion in the proposal makes it somewhat prescriptive and presumptive.
Singh said  that though every one is free to eat the kind of meat they want but he is suggesting such directions only to respect religious sentiments of  the members of everey  community for whom its very sensitive and sentimental.
So Mr Singh urged upon the UT Administration, keeping in view the sensivity of the issue, give direction to the concerned to  make hala-Jhatka boards mandatory for Meat shops and restaurants.