Jammu, November 19, 2020: Today at about 5 AM during Checking at Ban Toll Plaza a truck bearing No. JK01AL-1055 was checked and during which driver tried to flee away and the ANEs hidden in the truck opened fire on the Police Party. The fire was retaliated with the effect four terrorists were gunned down and two Police constables of Jammu Police suffered injuries during fierce encounter .The injured constables namely Sgct. Mohd Ishaq Malik and Ct. Kuldeep Raj were evacuated to GMC Jammu for treatment and there condition is stable. The said truck was carrying 4 terrorists from Jammu to Kashmir when they were intercepted by the police team at the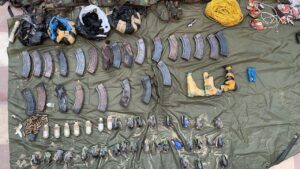 toll Plaza.
11 AK-47s Rifles, 3 Pistols, 29 Grenades & other devices were recovered from the slain terrorists. Medicines with Pakistani marking shows Pakistani origin of terrorists. The quantity of weapons and type of medicines also indicates towards fresh infiltration and they being suicide attackers.
Senior Police officers IGP Jammu Shri Mukesh Singh-IPS , DIG Jammu Sh.Vivek Gupta-IPS and SSP Jammu Sh.Shridhar Patil-IPS along with IG CRPF and his team and also teams of Army reached on the spot.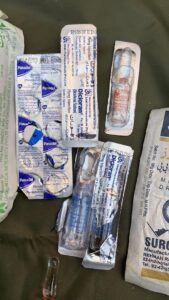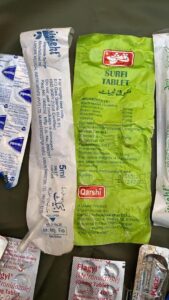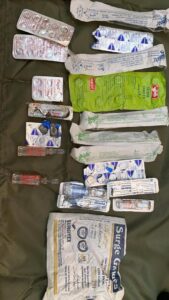 In this connection, FIR no. 426/2020U/S 307,120b, 121,122,123 7/25/27 Arms Act 16/18 ULA has been registered at PS Nagrota . Later , IGP Jammu, DIG Jammu, SSP Jammu visited the GMC Jammu to enquire about the condition of injured officials.
Director General of Police ,Jammu & Kashmir , Mr.Dilbag Singh-IPS has complimented the Police/CRPF/Army teams which jointly planned and executed the operation meticulously.