New Delhi, September 13, 2023: A delegation of the leaders of Kashmiri Pandit Migrant wing J&K of Aam Admi Party lead by its President Shri Ashweni Bhat, with other leaders met Shri Sanjay Singh, Aam Admi Rajiya Sabha member at New Delhi, and highlighted various problems being faced by the Kashmiri Displaced Hindus in exile and apprised him the burning issues pertaining Kashmiri Pandit community living in camps/non camps in Jammu.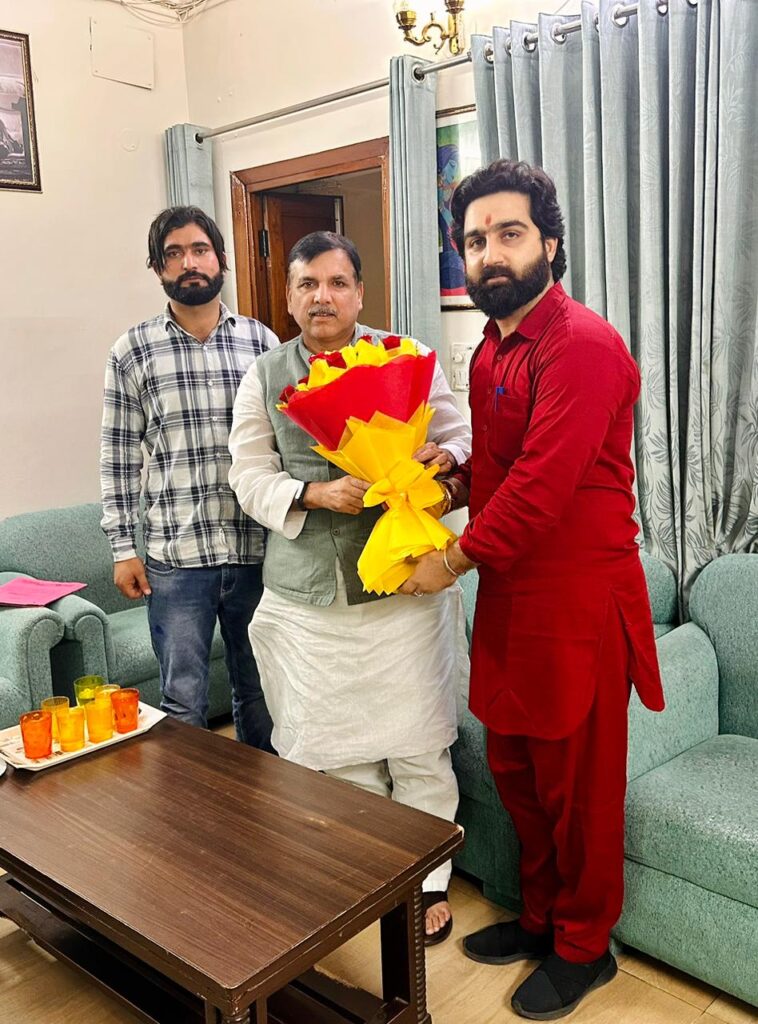 The delegation drew the kind attention of Rajya Sabha MP towards the monthly cash assistance being provided to Relief holder migrants at Rs 3250 per soul to the maximum of Rs 13000 per family (Family of 4 souls and above) which they said was a meagre amount they were being paid by the government for the last several years without any enhancement as the inflation was so high that if was impossible to manage the livelihood. They urged to increase monthly cash assistance to the tune of Rs 25,000 per family.
The Leaders submitted that cash relief of per day at Rs.108/- per soul needs to enhanced to Rs.250/-per soul per day due to risen hikes in essential commodities.
The PM employment Package which was announced by the Manmohan Singh way back in 2008 under Congress government was limited to 6000 posts. We demand that further this quota should be increased and vacancies made available in various departments in Jammu and Kashmir.
They emphasized upon sufficient number of quarters should be constructed in Kashmir Valley for Kashmiri Pandit employees.
The leaders appealed to provide employment avenues to the educated migrant youth including overaged youth with norms relaxation as the special PM Package employment of 6000 posts could not complete absorption of our youth and all the Package employees be provided accommodations as agreed in the Package rules to ensure safe guard of these employees.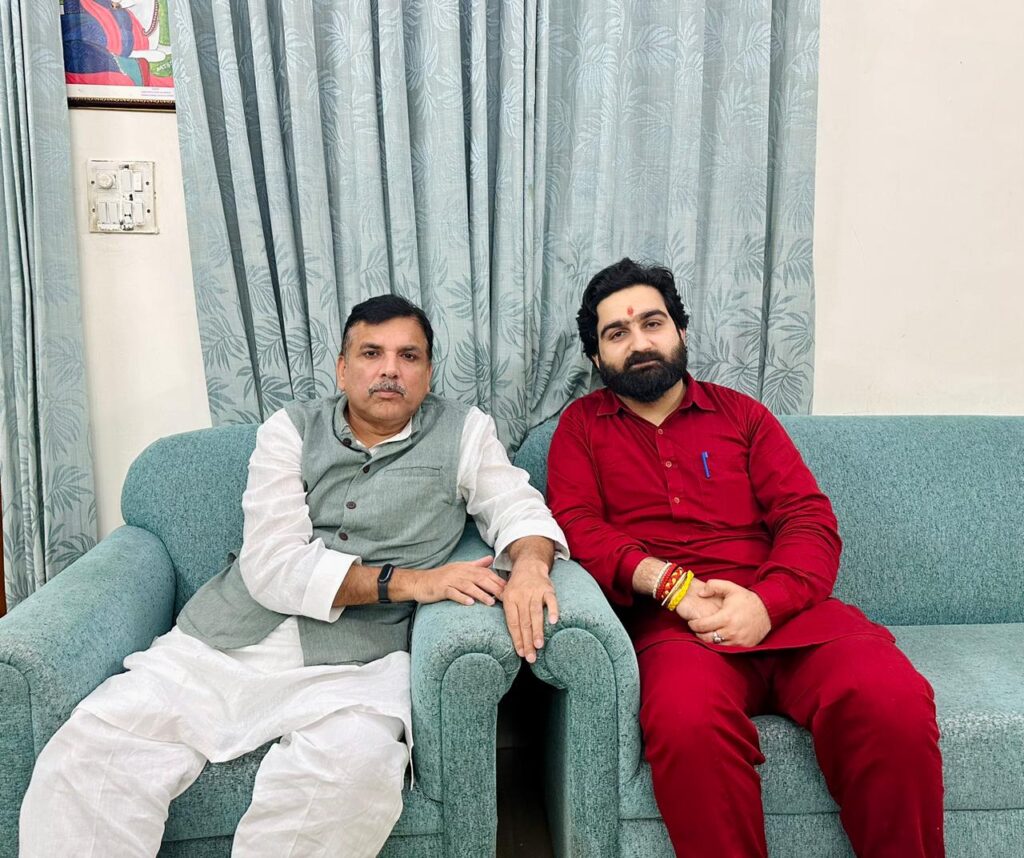 The delegation also urged the AAP MP that pending Ex-gratia should be released in favour of those KP migrants who lost theirs properties during the militancy besides over aged youth be given Compensation to start their livelihood with dignity.
The Jammu migrants who are putting up in rented accommodations and are dependent totally on relief be offered jobs and accommodations
The MP was apprised also about the miserable condition of migrants camps including Jagti Camp which has been facing power, water and ration crisis constantly but no one on the part of UT Administration have visited them to take stock of their hardships, they added.
Besides rentees relief holders outside valley requires to be provided Govt. accommodation and the migrants living in old phase at Purkhoo need regularised for providing all facilities as are available to other Camp People. The civic, educational and other facilities in Camps require to be provided at par with the Citizens of Town Areas.
The Leaders demanded that Water Supply Scheme of Migrant Camp Jagti be got handed over to Jal Shakti Department as ordered by the Govt. during 2021, enabling the Camp inmates to enjoy hygienic drinking water. The Leaders and it's President thanked Shri Sanjay Singh for listening to us with good assurance and requested him to visit few Camps at Jammu to assess on spot the pathetic condition of people living in exile.
The Rajya Sabha MP Sanjay Singh gave a patient hearing to delegation and assured them their issues will be put forth at relevant fora.