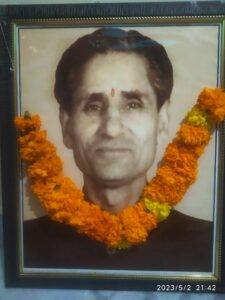 Jammu, October 31, 2023: Jammu and Kashmir Union Territory (JKUT) Government has announced the commemoration of the 99th birth anniversary of martyr Sarwanand Koul Premi on November 2 at his native village, Soaf Shali, located in the Anantnag district of South Kashmir. In a first and significant move, the Chief Education Officer of Anantnag has issued an advisory to the Principal of the Higher Secondary School, Soaf Shali, urging the organization of a commemorative event within the school premises. The function is to be graced by prominent figures, public representatives, family members of the martyr, and other esteemed invitees.
The communication from the CEO Anantnag highlighted Sarwanand Koul's remarkable contributions as a legendary figure of his time, an eminent scholar, a distinguished Kashmiri poet, an educationist, and a social worker. Notably, he holds the credit for being the first person to translate the Shrimad Bhagwat Geeta into the Kashmiri script. Serving diligently in various educational institutions of District Anantnag, he left an indelible mark on the realms of brotherhood, harmony, and education in the region of Breng Kokernag.
"Considering his profound impact across all sections of society, we urge you to arrange a function on November 2, 2023, at your institution in honor of the 99th birth anniversary of Sarwanad Koul Premi. Cordial invitations are extended to respected citizens, DDCs, BDCs, PRIs, particularly his family members, and scholars from the Pandit community. We kindly request that the action taken report be shared with this office," further stated the letter.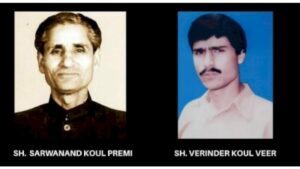 Recalling the tragic incident, it was noted that Premi, along with his son Verinder Koul, was abducted by militants from their native village. The following day, on May 1, 1990, their lifeless bodies were discovered on the roadside at Anantnag, bearing signs of severe torture.
This exceptional individual, known for advocating coexistence throughout his life and working towards strengthening Hindu-Muslim bonds, tirelessly facilitated the education of underprivileged Muslim students in the area. His unwavering dedication to communal harmony made him a target for the enemies of humanity.

According to family sources, plans are underway to commemorate the birth centenary of this legendary figure, renowned Gandhian, and freedom fighter throughout the year on a grand scale in locations across the country where Kashmiris are settled.