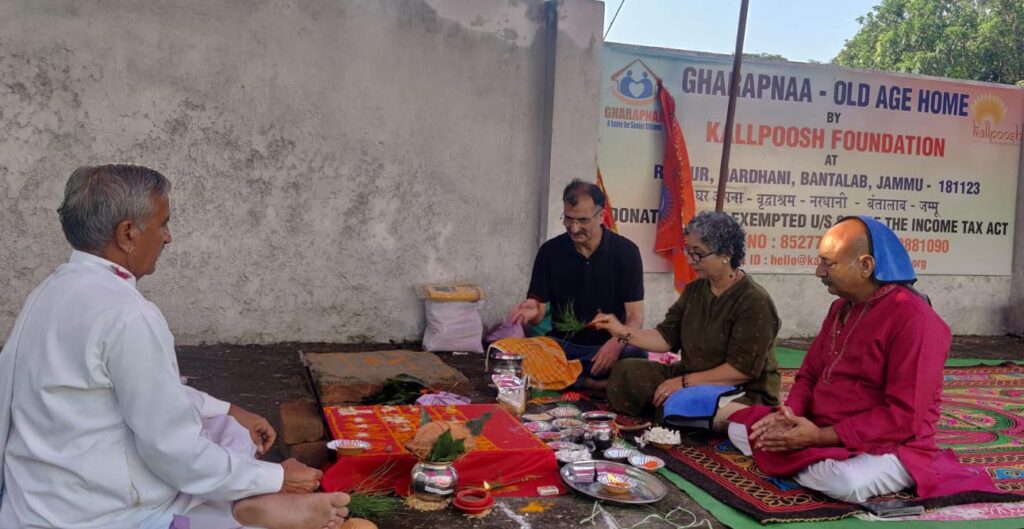 Jammu, September 17, 2023: Kallpoosh Foundation has opened the first of its kind unique model senior citizen care home aptly named 'GHARAPNAA' at Nardani-Raipur at Bantalab, Jammu to provide a dignified alternative home to lonely and needy senior citizens who are searching for a home away from home where they can live happily with other inmates.
Kallpoosh Foundation, a National Level Socio-Cultural, Non-Profit, Eco-Friendly and Impact-Focused Organization which has been working for social upliftment by improving and empowering the lives of the economically or socially underprivileged besides the development of livelihoods for the weakest sections of society and welfare & development of marginalized communities for many years in J&K and other parts of the country came out with this novel idea after intensive research and feedback from elderly community who are alone in their homes due to the jobs and other engagements of their children outside the state or abroad and at many times are either unable to perform regular household jobs or feel lonely in their homes.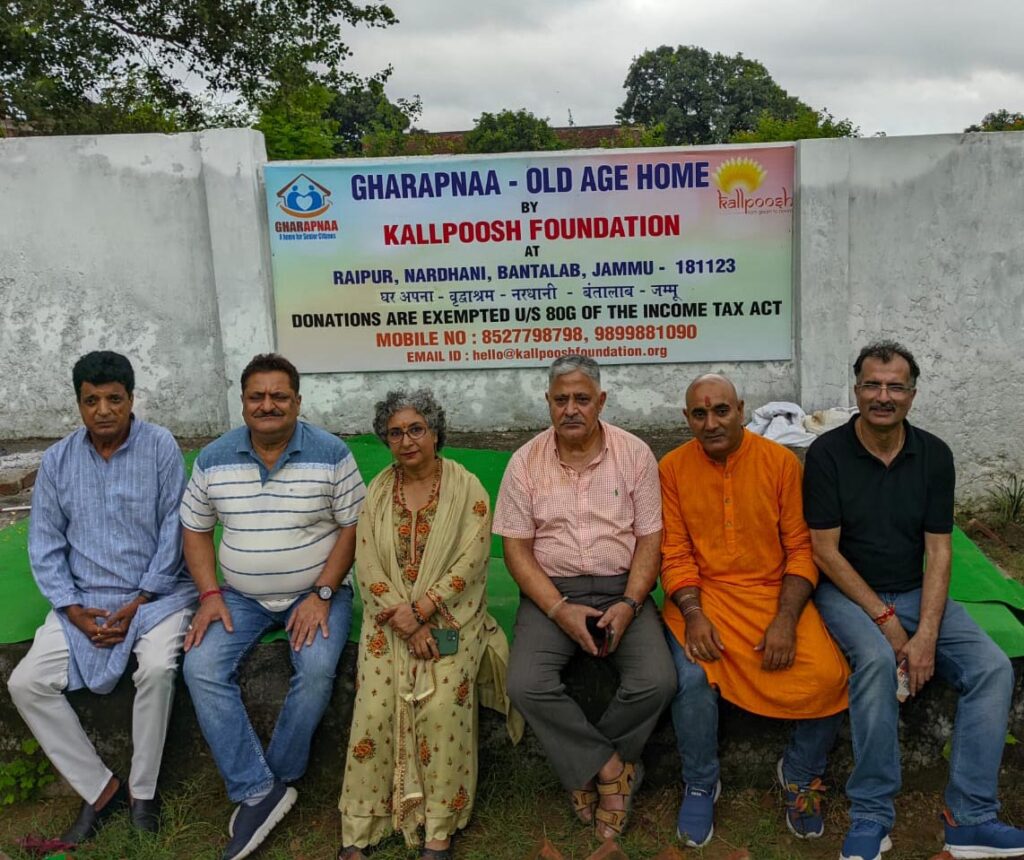 'GHARAPNAA' commenced operations today after Greh Pravesh pooja and prasad at its premise where a cross section of society, dignitaries and elders participated to know the facilities being offered at GHARAPNAA.
'GHARAPNAA' for Elder Care, is comprehensive, personalized, proactive and works in any manner possible towards the noble cause for the deprived to bring succor and happiness in the lives of the abandoned.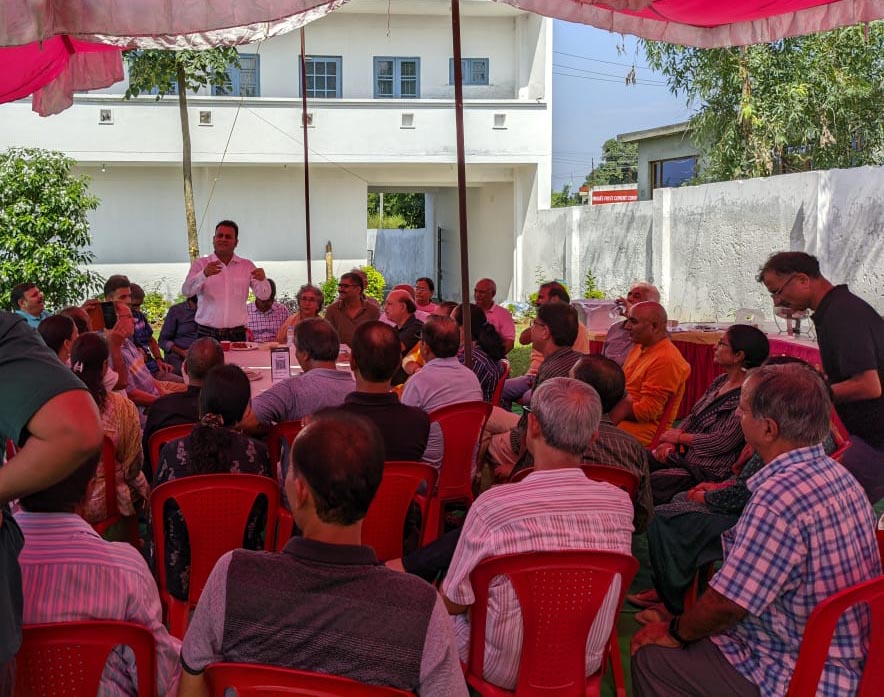 "At 'GHARAPNAA', nestled in the picturesque surroundings of Nardani-Raipur, we have made it our mission to be the beacon of light in the lives of our elderly residents. We have created a heaven where laughter echoes through the hallways, where stories of the past blend with dreams of tomorrow, and where hearts find solace in the companionship of newfound friends. The smiles we witness and the tender bonds that form within our walls remind us daily of the transformative power of compassion" says Veena Wanchoo, brain behind 'GHARAPNAA', who is a well-known social activist and also Chairperson Kallpoosh Foundation.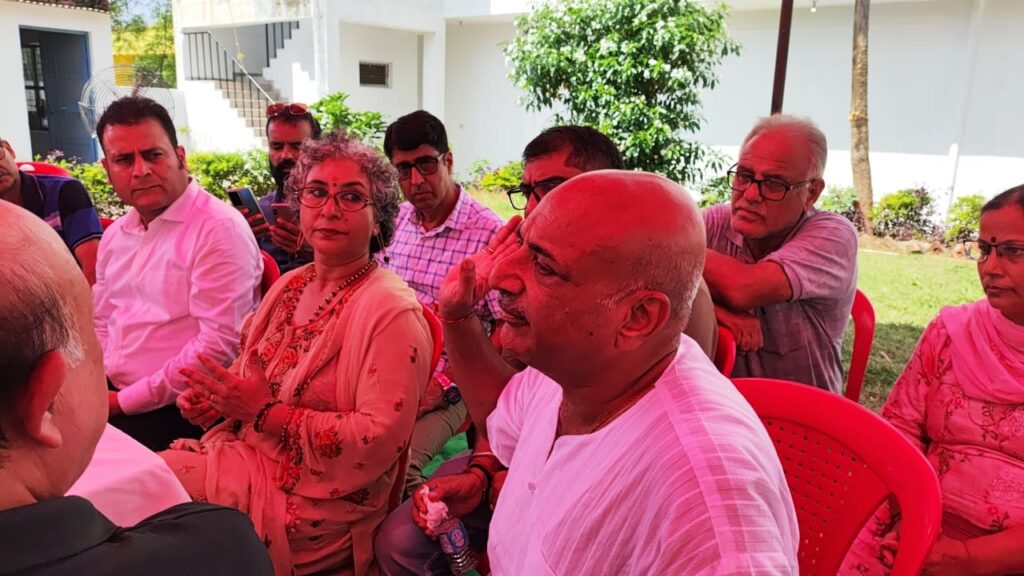 Rajinder Wanchoo, Team Leader Kallpoosh Foundation adds, "There are thousands of Sr. Citizens living alone in the city as their children have migrated, settled abroad, or are staying in other cities. A database mentioning the names, addresses and mobile numbers of Sr. Citizens living all by themselves in the city is available with us. We reach out to them through phone calls or personal visits to inquire about their wellbeing and find out if they need help. This builds confidence, sense of security and they reach out to us in case of contingencies. We truly understand the hardships older people are facing and act to improve them. We must keep resolving all these issues so that everyone has a smooth transition into retirement".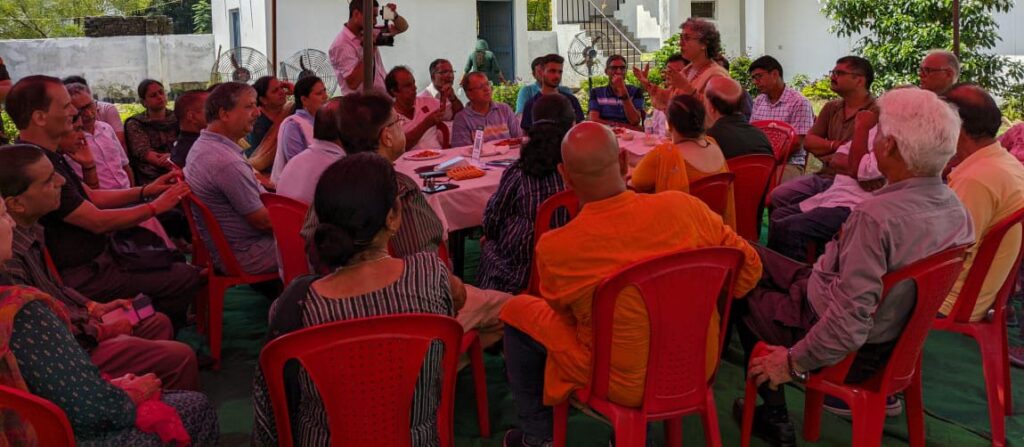 The Pooja function which was attended by the senior citizens and dignitaries discussed and offered suggestions alongwith other requirements at the Home and offered their help and support in making this endeavour a success. Sequel to the discussion prominent social activist(s) S/Sh. Murar ji Koul offered to sponsor for providing the CCTV while Kiran Wattal alongwith former Vice Chancellor Ashok Aima offered many constructive suggestions besides providing oxygen concentrator and nursing accessories for the inmates. The management thanked them for their support and other donors who have financially donated for this cause to enhance the facilities and safety at the home.
Ashwani Sadhu of KP Blood Bank- Voluntary Blood Donors Network, along with his team also suggested various measures to take the mission forward and pledged his full support to the cause.
GHARAPNAA now also welcomes all social and cultural activities to keep the elders well engaged with the community.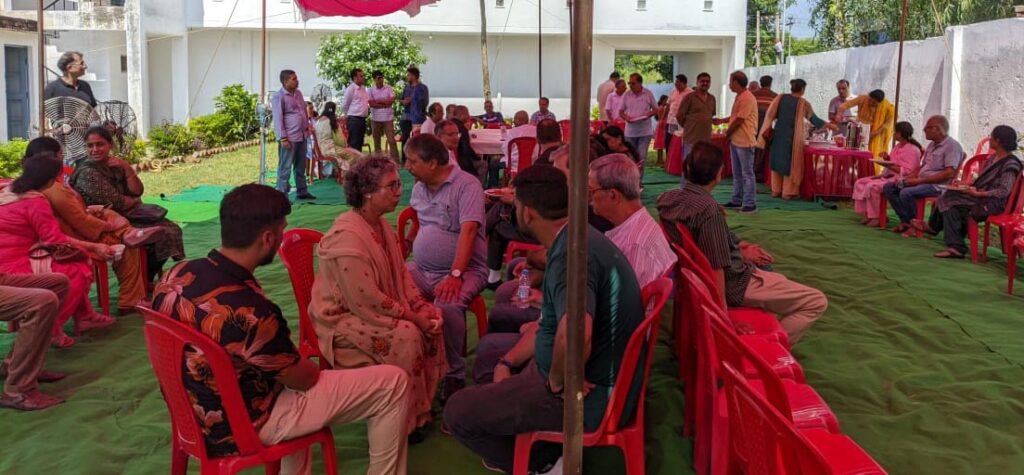 The registration for the admission into 'GHARAPNA' is open. The management committee which stays at GHARAPNAA can be contacted 24X7 on Mob. Nos. 8527798798, 9312873670 towards completing the requisite formalities.
The Foundation also seeks generous donors for the noble cause and being a registered organisation, all the donations are tax exempted U/S 80 G of IT act.