KARGIL, JUNE 02, 2021: Executive Councilor for Health Muhammad Ali Chandan who is also the Councilor of Shargole Constituency in the LAHDC, Kargil inspected the status of works being executed on the construction of various roads in Shargole area.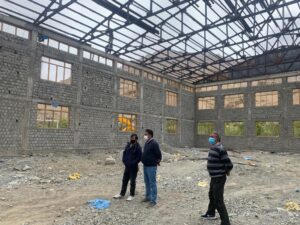 Executive Engineer, R&B-II Kargil Kacho Mehmood Ali besides other concerned officers and engineers accompanied the EC during the visit.
On the occasion, EC Muhammad Ali Chandan directed the Executive Engineer R&B-II and the concerned contractor to accelerate the pace of the ongoing works and ensure their completion during the current year so that the general public of the area are fully benefitted.