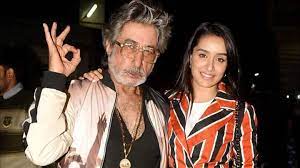 Jammu, November 18, 2021: Bollywood actor and comedian Shakti Kapoor, who is best known for his villainous and comic roles in Hindi films and has featured in about 200 such films, is presently in Jammu for shooting of Punjabi movie 'Gangwar 84'.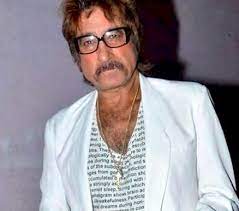 Shakti Kapoor said he is here for shooting of Punjabi movie "Gangwar 84′, which is based on a true story. I am truly happy that I have got a chance to shoot here, the actor said, adding, last year he was in Srinagar also to attend a function.
Kapoor said Jammu and Kashmir is a "paradise on earth" and its people are highly talented and very hospitable.
The 69-year-old actor was talking with reporters as he reached here for the shooting of his upcoming Punjabi movie "Gangwar 84".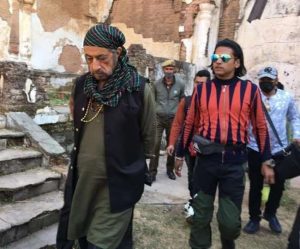 Asked about the local talent, Kapoor said, "Jammu or Srinagar is part our India. The local youth are highly talented, the people in general are very hospitable and the food is also amazing."
Kapoor said he has a busy schedule of shooting in Jammu and might not be able to visit any place of tourist interest during his stay.
On Kashmir Valley he said, "I have many old memories of Srinagar. I shoot many films there including 'Satte Pe Satte' but when I went there last year, it was quite hot. So, I went straight to Dal Lake and took a Shikara ride. I did a lot of shopping and eat 'chaat' and 'seekh kabab' during Shikara ride," Kapoor said. He said someone has very rightly said that if there is Paradise on earth, it is in Kashmir and he has felt it personally.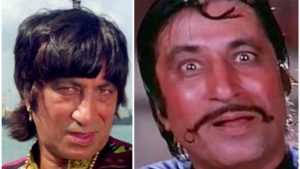 While talking about his struggling days, Kapoor said when he passed out from Film Institute Pune, he met with superstar Sunil Dutt whilst he was making "Rocky" to launch his son Sanjay Dutt. "Sunil Dutt decided to cast me as the antagonist in the movie but he felt that my name "Sunil Sikanderlal Kapoor" wouldn't do justice to the villainous stint and hence, he changed my name to 'Shakti Kapoor', which proved to be very lucky for me," he added.