Omkar Dattatray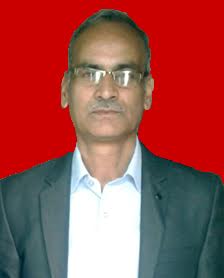 At the outset it is in the fitness of things to know what actually is love jihad and therefore it is natural to through some light on what is meant by term love jihad as the word has got currency in the political, social and religious circles in the country. Love Jihad simply means that Muslim youth lure innocent young girls belonging to Hindi religion to marriage and then convert them to Islam and in many cases the Muslim youth feign Hinduism and, in many cases, kill the girls mercilessly and most brutally. Increase in the love jihad cases is a cause of concern to Hindutva brigade in particular and the common Hindus in general.
Love Jihad is damaging to the secular fabric of the country and it may lead to communal disharmony and Hindu-Muslim divide which is very unfortunate .Love Jihad is encouraged and facilitated by the radical and extremist elements in the country and to Islamists this is meant to demographic change in India and thus hardcore elements among the Muslims support Love jihad .The conspiracy theory purports that Muslim lure and entangle Hindu girls and marry them and later convert them and if the girl resists she is killed in a horrific way unimaginable in the history and there is urgent need to discourage the love jihad cases so that the secular fabric is not damaged and destroyed.
Hindu girls including the boys should be taught sanaskar and should be given religious and spiritual education so that their character is formed and it becomes stronger like a rock and cannot be lured to marriage with the Muslim boys and then converted to Islam .Love Jihad or Romeo Jihad is an Islamophobic conspiracy theory developed by proponents of the Hindutva ideology .The conspiracy theory purports that Muslim men target Hindu women for conversion to Islam by means such as seduction ,feigning love ,,deception ,kidnapping and marriage as a part of a broader demographic war by Muslims against India and an organized international conspiracy for domination through demographic growth and replacement.
It features orientalist portrayals of Muslims as barbaric and hypersexual and carries the paternalistic and patriarchal notions that Hindu women are passive and victimized while any possibility of women exercising their legitimate right to love and then right to choose is ignored. It has consequently been the cause of vigilante assaults, murders and other violent incidents including the 2013 Muzaffarnagar riots. Hindu women doctor killed in Jammu and love jihad stir erupts. A 26-year-old Hindu dentist was found dead in Jammu on Holi eve along with her wounded Muslim boyfriend who was critical, sparking accusations of murder and love jihad by the Hindu right parties including the Bajrang Dal and other outfits that have hit roads in protest.

Activist and Ekkjutt Jammu chief Ankur Sharma stressed that understanding the basic character of jihad and making a powerful act to end it is a first step .Ankur said unless our criminal justice system is augmented to a level where organized crime like love jihad can be tackled properly ,more cases will emerge .One Shafin Jahan approached India's supreme court after his marriage to a 24 year old women ,who had converted to Islam ,was annulled by high court in the southern state of Kerala .The increasing cases of love jihad are a threat to the secular and plural fabric of India and so steps should be taken to curb and arrest the growing trend and fashion of love jihad .Laws should be enacted in the legislatures of the states and should be implemented so that the love jihad cases will be tried and punishments awarded to the culprits so that there will be no cases of love jihad.
At the national level also anti conversion and anti Love jihad laws should be enacted and implemented in letter and spirit so that the menace of love jihad and consequent conversion will be halted and defeated. The so called secular political parties should also cooperate with the government to check the menace of love jihad and subsequent conversion of the girls. A model has claimed love jihad. The model has said that Tanveer has disguised himself as Yesh and has entrap her and is pressurizing her to change her religion. The model has accused the owner of grooming centre for love jihad. An open letter on new love jihad.
The hearing in supreme court on the petitions filed against the laws passed in states was deferred for some time and now the apex court has asked the parties to file written answers within two weeks .On the laws enacted against the love jihad in UP, Jharkhand ,MP and HP ,the supreme court heard the petitions against the legislations against love jihad and has demanded the status of the cases against the love jihad in high courts and also to inform what is the number of cases pending in the high court's against the love jihad legislations .A sensational case of love jihad had surfaced in Kushambi where women had to lose her life.
According to the girl in Purva village panchayat was called before a week and in it Chanda Singh was pressurized to convert to Islam and when he refused he was mercilessly beaten .In UP's Kausambi a Hindu girl who refused to convert to Islam had paid dearly for it .It is alleged that in the live in relationship the partner had killed her lover by silting her throat .After this gruesome killing her children and other members of her family where warned of serious and dire consequences if they report to police .It shows that there is no fear of the law and police among the people .In the national capital Delhi a sensational case of love jhad has come to light.
In Delhi a 16-year Hindu girl was murdered mercilessly by her Muslim friend. It was a one way love .The video of this shameful and brutal incident has become viral on social media .The Delhi police has claimed that the accused Sahil involved in the killing of the girl has been arrested in Bulandshar of UP .It is very shameful and very inhuman that the people present at the time of this gruesome murder did not intervene and had they intervened the life of the girl would have been saved .There where ten to fifteen men and women present there who were the only spectators and this shows how low the humanity has stooped.
It shows that humanity has died its death which is very unfortunate .Last year in national capital Delhi a frightening case of love jihad has come to light .A Muslim youth Aftab 28 years old has cut her live in partner Shraddha Walker also 28 years into 35 pieces and then kept these pieces in a refrigerator .He has been arrested by the police and it is demanded that death sentence should be given to this brute in the form of a man .It is so absurd and painful that Aftab has no remorse for what he has done .Shraddha's father has said that he has doubt on the love jihad angle and live in relationship of her daughter and he has demanded death sentence for the accused Aftalb.
In UP love Jihad and conversion cases are increasing day by day. Some five happenings of Love Jihad had come to light where sometimes Mahmood Khan has disguised himself as Rounik and where Vaseem has disguised as Arjun and trapped Hindu girls. In Lacknow's Doubbga colony and then in Baharech a frightening and sensational cases of love jihad had come to fore. In UP's Meerut again a case of Love Jihad has come to fore. Siladigate resident Fasil had concealed his identity had first trapped a Hindu girl from Bulandshar.
After this he lured a Hindu girl from Delhi and took her to Meerut where he continued to rape her .After this the girl came to know about the real identity of the youth and she resisted .The accused locked her in a room and inflicted many atrocities on the girl .Some days before two sisters of the girl came there and saw all this and then a BJP leader of the area informed the police about whole matter .In brief there is alarming increase in the Love Jihad cases in different states of the country and the government and law enforcing agencies should crack the cases of Romeo love so that Love Jihad cases will not show their ugly face and pollute the secular atmosphere.
(The author is a columnist, social and KP activist)