Jammu, June 12, 2021: Team of Police Station Bhawan (Katra) arrested an absconder  Ankush Sharma S/O Kartar Chand Sharma R/O Akhli Bhutan Tehsil Katra of District Reasi who was absconding in case FIR No. 01/2020 u/s 379, 201 IPC Police Station Bhawan after commission of theft in 2020.
Thief Ankush Sharma is a habitual offender, used to do larcaney and pilferage on track of Shri Mata Vaishnoo Devi holy shrine and steal valueables of pilgrims of holy shrine.
Accused has also stolen one mobile phone costing of  ₹ 10,000 and cash ₹ 20,000 total 30,000 from Manokamna Bhawan.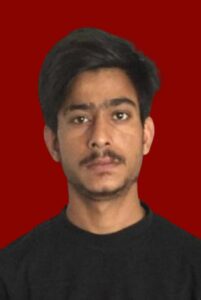 Accused evaded arrest & investigation by going underground and couldn't be apprehended since the registration of case FIR in 2020 as he shifted to Leh without leaving footprints of his movement. It took more than 18 months for Reasi police to pick clues, trace & arrest the thief Ankush Sharma.
By painstaking  planning and coordinated efforts after tracing the accused, by repeated raids, police team chased the accused and arrestted him from Panthal road near A.J. INTERNATIONAL hotel Katra. A warrants u/s 512 CrPC issued by Hon'ble Court, Katra against the accused. Accused also obliterated the said warrent. This is the second arrest of an absconder by Sub Division Katra & 16th by Reasi Police in last two months.
Senior Superintendent of Police Reasi & his whole police team & has resolved to leave no stone unturned to put hard core & long absconding criminals to justice by arresting & producing them before respective Hon'ble courts for judicial determination of their cases trials, the laid down procedure by the law of the land.